Official Video for Sirintip's "In My Garden"
In case you haven't checked out Sirintip's debut album (or even if you have), put your eyeballs on this music video from the half-Thai/half-Swedish phenom. Directed by Derek Means.

From Sirintip: 
What if you could make the world a better place by planting glowing seeds in the darkest of places? What if these seeds turned into beautiful flowers that grow and turn the world into the most colorful place you've ever seen?
"In my garden" is a metaphor for our world and how we can turn it into a better place by planting beautiful seeds around us. A huge thank you to Derek Means for making this vision of mine a dream come true, Mica Oczczakiewicz for illustrating these beautiful child-like flowers and Jade Daniel for sharing the way you see the world through your eyes with us. I can't be beyond excited to share this video with you and I hope this will inspire you to plant more seeds in the world. 
💕
🌹
Charlie Hunter Trio (Feat. Lucy Woodward and Keita Ogawa) Release Video Of "Spoonful"
GroundUP artists Charlie Hunter and Lucy Woodward join Snarky Puppy and Bokanté percussionist Keita Ogawa for a rendition of Willie Dixon's "Spoonful" on their last tour. 
The Charlie Hunter Trio starts a one month U.S. tour this Friday in Northern California - catch 'em where ya can!

Tickets here!
NPR's "Jazz Night In America" Features This Year's GroundUP Music Festival
Bokanté Releases Video for Zyé Ouvè, Zyé Fèmé
Forq Releases New Video, Prepares For European Tour
Check out Forq's previously unreleased video of Stannic from the Thrēq recording session.  They'll be playing this live in Europe next week with Henry Hey on Keys, Chris McQueen on Guitar, Jason "JT" Thomas on Drums, and Kevin Scott on Bass.  
Watch "Stannic" here!
Tickets here!

June 24 Ronnie Scott's Jazz Club - London, UK
June 25 The Queens Head - Bath, UK
June 26 Studio2 Parr Street PARRJAZZ - Liverpool, UK
June 27 Band on the Wall w/ Shyfinger- Manchester, UK
June 28 Jazz à Vienne - Vienne, FR
June 29 Jazzclub Unterfahrt - Munich, DE
June 30 LantarenVenster - Rotterdam, NL
July 1 Jazz in the Park - Cluj, Romania
July 3 Empoli Jazz Ejf - Empoli, IT
July 4 Udin&Jazz - Udine, IT
In 2016, musicians from around the world competed in a contest to create an original piece using samples from Tarova, off of Culcha Vulcha, with top prizes of $500 and more. Check out the best of the best below.
Grand Prize
BNJMN x DREAMERS
by BNJMN
From
Brooklyn, USA |
Visit Profile
1st Runner-Up
Tarova (Quick Remix)
by 0db
From
Marseille, France |
Visit Profile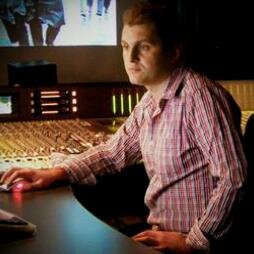 2nd Runner-Up
Tarova (Karol Obara Version)
by 24dBFS
From
Stuttgart, Germany |
Visit Profile
Sign up for our email list!
INVALID EMAIL ENTERED
Thank you!
©2015 GroundUP Music, LLC., All Rights Reserved