Roosevelt Collier Release Second Single "Supernatural Encounters"
Alina Engibaryan Releases Record "We Are" Today!
Today, we are happy to announce that Alina Engibaryan has released her album "We Are!" 


For this record she teamed up with Snarky Puppy members Michael League, Larnell Lewis, and Maz to create a beautiful Jazz experience.
Listen here:
Vinyl/Digital: https://store.groundupmusic.net/collections/alina-engibaryan
Digital Platforms: http://geni.us/AlinaWeAre

GroundUP Music Festival Schedule Announced!
With an intimate capacity of approximately 1500, no overlapping sets, and excellent acoustics, GroundUP Music Festival boasts a progressive global fusion of jazz, funk, folk and electronic sounds. Fans have the opportunity for intimate masterclasses and workshops including a conversation between bass heavyweights Victor Wooten and Michael League, learning genre bending with Robert Glasper, songwriting with The Wood Brothers and A capalla on the beach led by Banda Magda along with personal interactions with the festival artists who stay all weekend long. The best part? These are all included in the price of your ticket!

Roosevelt Collier Releases First Single "Exit 16"
The Doctor is in!
Roosevelt Collier Music just put out their blistering first single. This is dirty groove music at it's finest.
Watch some of the best musicians show you how it's done here!
Robert Glasper To Host A Workshop At GroundUP Music Festival
Robert Glasper will be hosting his own workshop at GroundUP Fest! The piano genius will discuss genre-bending and how he's used to it through his own music. 
Tickets --> http://bit.ly/2C4VdcF

In 2016, musicians from around the world competed in a contest to create an original piece using samples from Tarova, off of Culcha Vulcha, with top prizes of $500 and more. Check out the best of the best below.
Grand Prize
BNJMN x DREAMERS
by BNJMN
From
Brooklyn, USA |
Visit Profile
1st Runner-Up
Tarova (Quick Remix)
by 0db
From
Marseille, France |
Visit Profile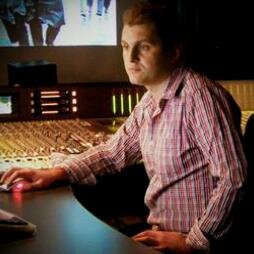 2nd Runner-Up
Tarova (Karol Obara Version)
by 24dBFS
From
Stuttgart, Germany |
Visit Profile
Sign up for our email list!
INVALID EMAIL ENTERED
Thank you!
©2015 GroundUP Music, LLC., All Rights Reserved